Waggle Subscription Plans
Over 30000+ Pet Parents trust Waggle to save their Pets from both hot & cold temperatures.
Quarterly
$26/mo
$99 $79
Half Yearly
$25/mo
$179 $149
MOST POPULAR
Yearly
$21/mo
$349 $249
2 Years
$16.6/mo
$599 $399
Waggle Subscription Plans
Over 30000+ Pet Parents trusts waggle to save their fidos from both hot & cold temperature.
Note:Existing customers with an Active plan are not eligible for this Updated plan. Only at the time of the renewal period the customer can switch to the updated one. Customers can activate their Pet Monitor by purchasing a Half-Yearly/ Yearly/ 2-Year plan from the Waggle Pet App (the Monthly plan is available only on the App). *Read our Subscription Policy For any queries, feel free to contact our support team.
Waggle Plan Benefits
Real-Time Email and Text Alerts*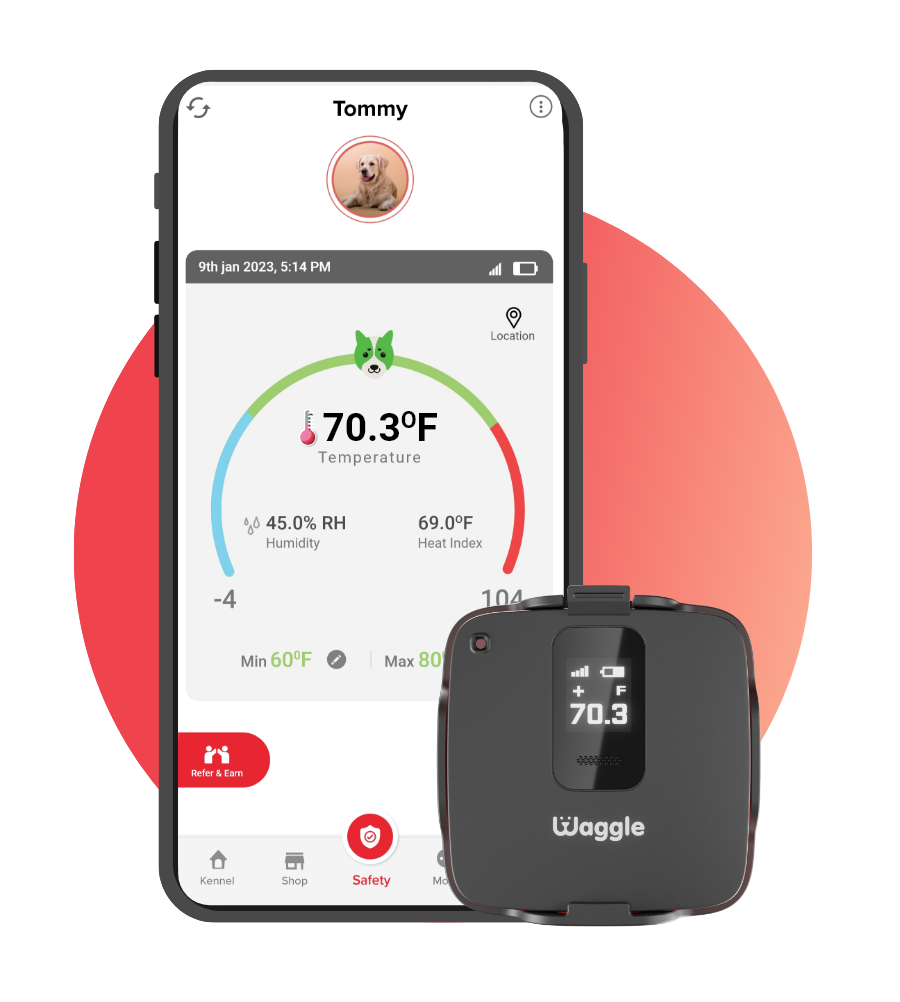 *Unlimited Email alerts. Text Alerts limited to 500 per month.
Waggle Plan Benefits
Unlimited Text and Email Notifications*
*Unlimited Email alerts. Text Alerts limited to 500 per month.
Frequently Asked Questions
How do I switch or cancel the plan?
You can switch to different plans or Cancel your current plan at any time. After you cancel your Waggle subscription, you'll return to a Basic (free) account and will not be getting any alerts at the end of your current billing cycle. Contact our support team to switch or cancel your plan at 855-983-5566 or fill out the cancellation form.
I just paid for my subscription. When will my Pet Monitor start sending me alerts?
Please note it will take 24 – 48 hours to activate the Pet Monitor once you have made the subscription payment. Note: Keep your Pet Monitor plugged in for 2-3 hours to get fully charged.
Can I upgrade my plan from Half-Yearly to Yearly/ 2 Years plan?
Yes, you can upgrade from Half-Yearly to yearly/2 Years plan at any time. The remaining days in your current plan will be carried forward to your new plan when you upgrade.
I subscribed in 2021 before the change in the plans' model. Can I be able to continue with my current plan, or do I have to switch?
If you subscribed in 2021 and enabled auto-renewal, you can continue with your existing plan model. You will only be switched to the new plan model when you change your subscription plan or reactivate your plan.
Can I use my own cellular account for a subscription?
You cannot add/link your existing cellular account with Waggle Pet App subscription. Pet Monitor comes with a pre-activated data plan which cannot change.